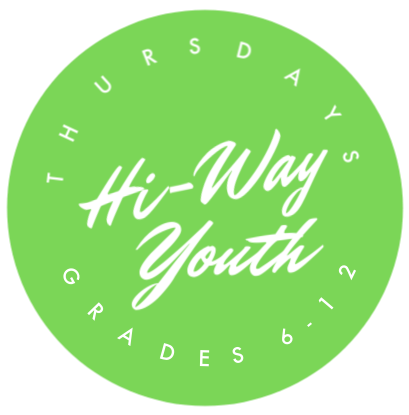 Hi-Way Youth:
Every Thursday from 7:00-9:00pm we gather together as leaders and students to connect, learn, and grow! We play games, eat snacks, hang out in our youth room, worship, pray, learn, and teach together. We want to equip the next generation for all that God has for them, and to give them tools to reach their friends, and step into their life-giving purpose! We also attend several retreats and conferences throughout the year as well as special events and fundraisers! If you are in Grades 6-12 come and join our Facebook page to stay connected!
Contact Pastor Jacqui for more info!
Facebook Link: https://www.facebook.com/groups/228542141027459/

<><><><><><><><><><><><><><><><><><><><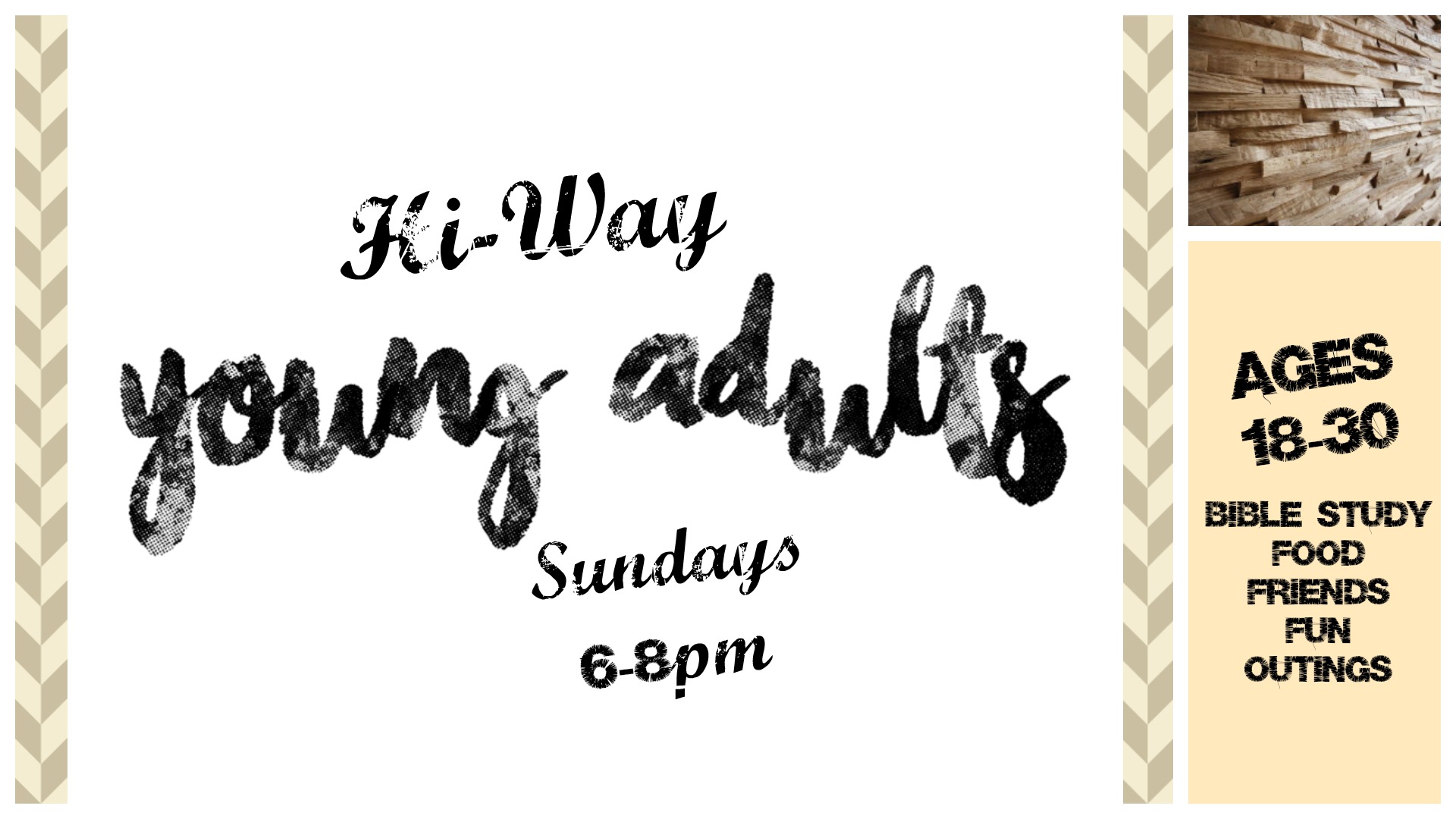 Hi-Way Young Adults:
We know that being a young adult is hard. We want to build a culture of young men and women who can connect, encourage, and grow together. Currently we are meeting on Sunday nights together, (taking a break for the summer months). We would love to hear from you! Come and join our Facebook Page to stay updated!
Contact Pastor Jacqui for more info!
Facebook Link: https://www.facebook.com/groups/161748294542222/